.

CONTENTS:




INSIDE THE FX OF: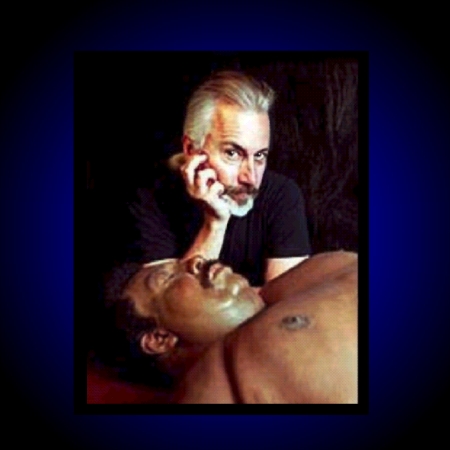 The Mighty Rick Baker

By Jon Fontenot
You might not know it, but you've seen his work on the screen in some of the best blockbusters over the last 30 years. Some of which include "Star Wars," "Harry and the Hendersons," "Mighty Joe Young," "Men in Black," "Nutty Professor," "Nutty Professor II: The Klumps" and the newest to be released November 17th, 2k is the live action remake of "How the Grinch Stole Christmas". And that was the short list.
Currently Baker is working on the remake of "Planet of the Apes" with Tim Burton and 20th Century Fox. Baker says "I want something that I can look at in person and think it's real, I make stuff for my own eye." As some of the materials used for the prosthetic makeup disintegrate, none of the molds from the first "Nutty" could be reused. However this gave Baker his chance to improve things a bit. For instance, Granny underwent a total re-sculpt. According to director Peter Segal of "Nutty II", it was these added subtle details that put it over the top.
In the first "Nutty," Baker started by sketch-sculpting over a life mask of Eddie Murphy until he was satisfied with the distribution of "face weight". Mama Klump was fashioned after a gospel singer Baker happened to catch on a TV show one night. Papa Klump was the product of Baker altering Sherman's face digitally on a computer. Murphy offered no feedback. According to Baker, Murphy would say, "No, you make the face and I'll make it work. I'll find the voice that sounds right coming out of it."
Once the designs where finalized, they were sculpted in Plasticine over a cast of Murphy's face. Once the molds where made and the Plasticine was removed, whipped foam latex was poured in and the mold was baked. The product was an appliance that contoured to Murphy's face. It is a process that requires patience. Baker says, "You run one set a day, but the success rate is something like 1 in 5, which means for every 5 baked attempts, only one is good enough to use."
In order to turn Murphy into a 300-pound man Baker created a suit from polyurethane foam. That was first carved into the shape needed and then hollowed out and covered with spandex. Then carefully placed latex bladders filled with water where used in scene's to which jiggle where needed. To touch it all off Murphy wore oversized and delicate rubber hands.
Because "Nutty II" and "How the Grinch Stole Christmas" where both being produced at the same time Baker was not able to actually apply the makeup himself most days. Instead, his assistant David Leroy Anderson did most of the applications. Baker however stuck around the first few times in order to make sure everything was copacetic.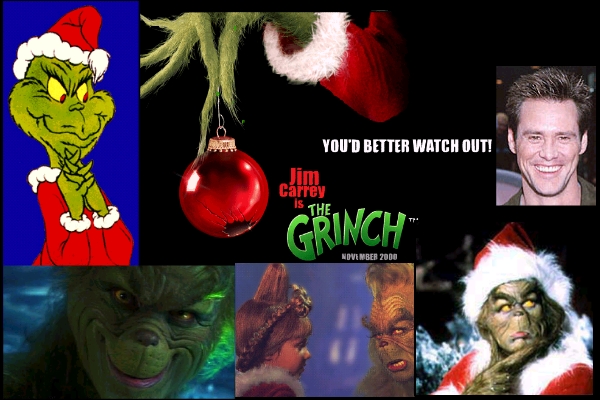 The makeup for Murphy took about three to five hours, depending on the character.
At the age of 10 is when Baker decided he wanted to make monsters. He was first inspired by Forrest Ackerman's "Famous Monsters of Filmland". Baker says, "When I was in Famous Monsters as `Rick Baker, Monster Maker,' I'd made it, that was the most famous I ever felt." Baker began making homemade prosthetics in his early teens by baking them in the family oven.
I don't know about you, but it's obvious to me that as an artist, the mighty Rick Baker is one of our many national treasures.
CONTENTS:




COVER STORY:




in depth with Arnold for the 6th Day!




Special Make-up FX

with

Amalgamated Dynamics




Cinesite Creates Eerie Illusions For Lost Souls





Jim Healy Blows Things Up for DUNE





FX NEWS


























NAVIGATION